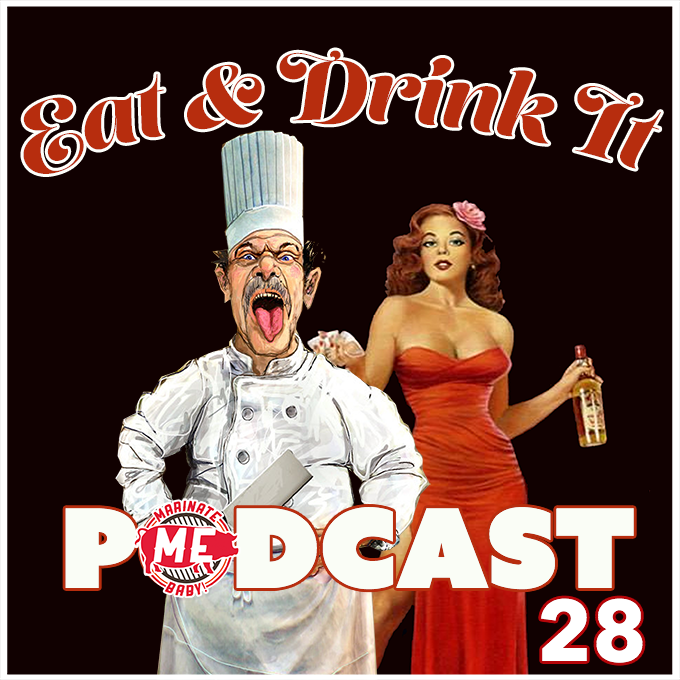 Brian & Dani chat about Wedding Season, Wedding Foods, changes in the Fast Food Industry with GMO, delicious Recipes and tasty Cocktails. Check this weeks episode out!
Read It: Top 10 Foods for Memorial Day
Read It: 7 Fast Food Restaurants Trying to Change the World
Read It: Kraft Cheese is not Health Food
Read It: The Basics: Yeast
Scott Duehlmeier drops in and gives us his #PDR recommendations al natural drinks
We of course have our Drink It Section where Dani shares with us her great cocktail recipes:
Drink It: Urban Mix – Sugar House Distillery
Drink It: Whiskey Cinnaroll – Ogden's Own
Questions:
We want to include your questions in one of our upcoming podcasts. If you'd like to ask Dani or Brian a question, please send us an email at marinatemebaby@gmail.com. Include your first name or twitter handle, state your question clearly and concisely. Knowing that by leaving your contact data, you are giving us permission to use your name and twitter handle on the podcast. Your question/message may be edited for time and clarity purposes.
Podcast