Marinate Me Baby is a blog & podcasts curated by our dedicated hosts of heros, a brand devoted to cooking, entertaining and the communal traditions of sharing meals and drinks with friends and family.  You will find regular seasonal recipes, spotlights on new and exciting food trends, and interviews with some of the leading chefs, authors and folks in the food sphere.  Our editors work with the Marinate Me Baby Test Kitchen to bring you our very best cooking tips, techniques and pairings, as well as plenty of taste tempting inspiration for your home kitchen.  Thanks for joining us – let's get to eating and imbibing!
Publisher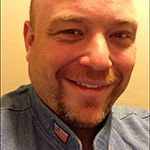 Brian Child is a chef, food writer, teacher and a podcast fiend, who is widely regarded as a versatile and knowledgeable person in the food world. As the creator, co-host and producer of Marinate Me Baby's podcast Eat & Drink It, and Holy Rivals a sports podcast and website, he observes and documents the world through his culinary lens. He provides restaurants reviews that range from a taco cart to the fine dining, it's all about the discovery of food, it's taste and sharing with you the authentic experience. Brian interprets his journey, and shares how we share this human experience through food, and hopefully make great choices for our future. Brian has served and volunteered with several local charities. Most notable with the Multiple Sclerosis Society in Utah. This disease is near and dear to his heart as his late father suffered with the disease and his mother is currently diagnosed with it. Brian makes his home from the gastronomical hotspot of Salt Lake City, Utah. Where he lives with his wife Cindy and Children, Aleatha and Connar.As noted, besides his love for food, Brian also has a passion for College Football and all things sports. You can check out his work, and find delight in his misery in his favorite sports teams at TaxiSquadShow.com and HolyRivals.com.
Find Brian on Twitter @BYUSportsCave.

Contributing Authors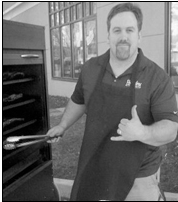 Sterling Matheson has been the youngest in his family all his life (weird huh). He has always loved to grill but smoking meats slow, and low with the right blend of seasonings is where he is at his finest. He has competed in BBQ competitions and loves a good Steak. He has always had a passion for food. He has worked in restaurants in capacities ranging from bussing tables, cooking and serving. He has also owned a restaurant. If your it's your passion, there is nothing better than eating it.


Steve Fawcett focuses on food from the East Side of this Country, located in Columbus, Ohio area. Steve started back to school full time to obtain a degree in graphic design. Steve lives in Newark, Ohio with his wife of 8 years. They have 3 children, all boys. So needless to say, they know how to eat. Steve is an avid and life long Steelers fan – and enjoys tasty treats for game day activities of any kind.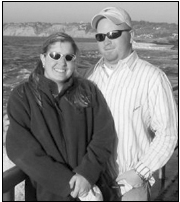 Barry, a Texas transplant here in Utah, has had a love affair with food for many years. Barry has a deep appreciation for all food of the sea. He is also a fan of Southwest flavors, Tex-Mex cuisine, and all things cooked over the flavorful hardwoods of South Texas. As an avid outdoors-man, Barry has expanded his cooking repertoire to include a variety of wild game taste treats. Barry has enjoyed testing out his recipes on his friends and family, and even used his aptitude for cooking to impress girls back in his single days. His wife of 10 years can verify this.